Bavarian Soft Pretzel Bites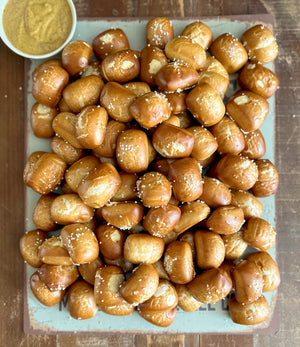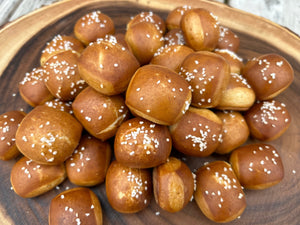 Small in size, but not in flavor. If you want something a little more "grab-able," try our Bavarian bites. Each 100 count pack comes in a freezer bag for easy long-term storage (if they last that long) and a side of pretzel salt and reheating instructions. All pretzels are shipped FRESH not frozen. 100 count bag will serve 8-12 people.

Our Bavarian soft pretzels are all-natural, preservative free with no additives or added sugar using only the highest quality ingredients. Because each pretzel is handmade slight variations in color and shape are normal.
PLEASE REVIEW OUR SHIPPING, LOCAL DELIVERY AND PICKUP POLICY HERE BEFORE ORDERING!